Shooting abilities in FIFA 15 have been reworked
With 'You'll Never Walk Alone' blaring out at Anfield on a hot summer's day, it's clear that EA Sports is aiming for unrivalled realism in FIFA 15. Forget the £60 million Manchester United spent on Di Maria, the big money has gone on enhancing the match day experience for football fans. This is clear from the opening game between Manchester City and Liverpool, which benefits from improvements to the big match atmosphere. The shots of the crowd, the TV-style graphics, the chanting, the songs, the celebrations - Poznan and all - as well as player reactions make FIFA 15 feel like the most authentic football game yet. There's also cohesion to think about. This is represented by chemistry. You might have a crack strike team, but if their chemistry is low then they won't function as well as they should. Players from the same country, the same league, or the same real-world team, will play better together.

These links are shown on your squad page. Green links are the strongest, while orange and red are less cohesive. It's an interesting system, and means you need to make some tactical decisions about who plays where. FIFA 15 Ultimate Team is a game about numbers. From the skill ratings of the players you add to your side, to the cost of the packs of cards you buy, it's a considered and intelligent game of balancing the books. Another big talking point for EA prior to the release of FIFA 15 was the in-game emotions of players, with them reacting realistically to the events taking place on the pitch. While this is a nice added touch, it isn't as notable as I had expected, with only the odd angered expression from an irritated teammate when a striker had failed to hit the target again being an indicator of this new addition, alongside players from opposing teams shoving each other around after a foul has been committed (this actually happens far too frequently, leading to some hilariously awkward half-assed physical altercations between pint-sized midfielders and towering, intimidating defenders).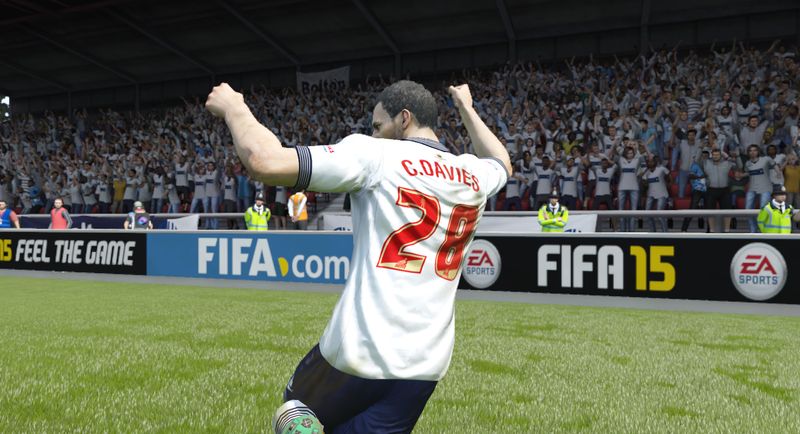 In previous years, I complained about both soccer series' inability to nail their shooting mechanics. Appreciably, FIFA 15's shooting abilities have been reworked and are now more precise than they used to be. Now, pressing the circle button in just a bit doesn't result in the ball careening over the net, which is nice. In fact, it's also easier to score from further distances, and goals from outside the box are absolutely stunning to watch. Without turning FIFA 15 into a cartoon of what soccer should look like, EA has successfully increased the "fun" qualities of the sport without devaluing the more cerebral strategic component. One of the ways they've done this is by making the lob through ball - everyone's favorite mindless pass - less accurate. It's as if EA is saying, "If you're going to build an attack, it's going to involve some thinking on your part." They've also slipped in a few variables that allow more organic scoring so as to make the game less robotic than 14 was at times. Defenders are less likely to stop through passes just because they're standing near them, shots sneak underneath goalkeepers, and deflection goals actually happen.
But other enhancements only become noticeable after you play for a while. So-called "emotional intelligence" has been added to the game, so players now recognize situations that trigger reactions you'd expect. It's a fine tuning of sorts, likely only to be recognized by soccer diehards. In other words, a player is going to appear upset when he gets repeatedly fouled (and maybe even confronts an opponent) or shanks an easy goal opportunity. EA says there are over 600 potential reactions that could be triggered within the game. However, the players don't utter profanities in English or any language. FIFA 15 takes the solid foundation provided by EA Canada's first current-gen effort last year and improves on it even further. The gameplay and in-game physics are as good as they have ever been while the presentation and attention to detail are even more phenomenal than before. Player Career is incredibly addicting with an insane number of objectives to achieve, but Manager Career is a little lacking in that department. A lot of gamers do not pick up sports games annually, instead electing to get them every few years. However, this is one that football fans will definitely not want to miss, as EA Canada truly scored the winning goal with FIFA 15.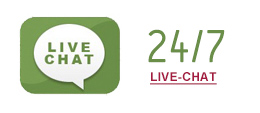 QUICK BUY
Professional

Fifacoinsfirm.com is a professional and trusted online shop providing you the safest FIFA coins including Fifa 14 Coins and Fifa 15 Coins with incredible competitive price at all consoles. Our professional 24/7 live chat can guarantee you the most prompt response!

Safety

Your shopping at Fifacoinsfirm.com is completely worry-free as your information is entirely protected and no leak to a third party. Our thorough privacy policy ensures a safe and secure purchase.

Fast Delivery

After we receive your payment, we will deliver the Fifa 14 coins or Fifa 15 Coins to you within 5-15 minutes! We are committed to minimize delivery time and help you enjoy FIFA better!