Here is everything you need to know about Kevin-Prince Boateng SBC FIFA 22
The Player Moment Program is a special SBC that gives EA Sports the opportunity to celebrate special moments in a player's career. They are more or less similar to Flashback SBC, but EA Sports can decide which card type to use when it wants to celebrate the player's past.
The Player Moments SBC's have returned, with Kevin Prince-Boateng the first recipient of the year with a card that celebrates his UCL wondergoal against Barcelona in the 2013/14 season.
Some excellent cards have been added as part of the SBC rewards from promos in FIFA 22. Let's now look at the tasks FIFA 22 players will need to complete to obtain the first Players Moments player item of this year's game.
SBC Requirements
There are two different squads needed to unlock the new card.
The requirements are as follows:
Top Form
Minimum one TOTW player
Minimum 82 Team Rating
Minimum 75 Team Chemistry
1 x Small Prime Mixed Players Pack
Bundesliga
Minimum one Bundesliga player
Minimum 84 Team Rating
Minimum 70 Team Chemistry
1 x Small Rare Mixed Players Pack
To get Kevin-Prince Boateng into your Ultimate Team squad you will need to complete two SBCs at a combined cost of 43-48k coins.
Suppose a FIFA 22 player plans to build a Bundesliga squad and can't complete Florian Wirtz's POTM SBC. In that case, this can be a good cheaper alternative. Due to the lower cost of completion, this will be a good SBC for those who have started recently. However, for players who have a settled line-up, they may want to skip this SBC even at its lower price point.
Remember to always check first in your club if there are useful cards available with the same global and that also guarantee the same affinity with the rest of the cards present in the solution that we inform you below. This way you can save valuable credits.
Kevin-Prince Boateng's Players Moments card is an 86 rated CAM player item. The card lacks steam in the case of pace, with only 79. However, the shooting and dribbling stats are pretty good, along with passing.
87 Dribbling, 87 Finishing, and 84 passing are not bad at all. With the Physicality of 83, there is scope for Boateng's Players Moments card to be used in center midfield for FIFA 22.
FIFA 22 is expected on October 1 on PlayStation 5, Xbox Series X, PlayStation 4, Xbox One, PC, Steam, and Nintendo Switch.
Obtaining FUT coins takes time, so buy FIFA coins online is a good option which has been accepted for most FIFA Players in previous versions.As a professional FIFA coins store,
Bwowg.com
has provided coins service to millions of FIFA Players for many years, always have stock for all consoles, you can buy
FUT 22 Coins
for PS4 / PS5, Xbox One / Xbox Series and PC, cheapest price, fast delivery. Our FIFA 22 Comfort Trade will keep your account safe, 100% reliable, which has been proven during FIFA 18 to FIFA 21.Besides, you also can sell FIFA 22 Coins here, we will provide the most reasonable and comforting pricing as well as instant payment, feel free to contact us via Live Chat, it's 24 / 7 online.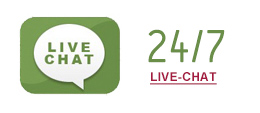 QUICK BUY
Professional

Fifacoinsfirm.com is a professional and trusted online shop providing you the safest FIFA coins including Fifa 14 Coins and Fifa 15 Coins with incredible competitive price at all consoles. Our professional 24/7 live chat can guarantee you the most prompt response!

Safety

Your shopping at Fifacoinsfirm.com is completely worry-free as your information is entirely protected and no leak to a third party. Our thorough privacy policy ensures a safe and secure purchase.

Fast Delivery

After we receive your payment, we will deliver the Fifa 14 coins or Fifa 15 Coins to you within 5-15 minutes! We are committed to minimize delivery time and help you enjoy FIFA better!