EA Sports has disclosed important information regarding the changes in the FUT Champions
FUT Champions is highly competitive, and the FIFA community has to put in a lot of work in order to enter the competition but it is most definitely worth it.This is due to the fact that you get an abundance of great rewards depending on how well you do and how many wins to get. These prices include red TOTW cards, packs and lots of coins.
Through the usual weekly appointment on Twitch, EA Sports has disclosed important information regarding the changes that will take place in the Division Rivals and in the FUT Champions Weekend League of Season 2 which will start from 11 November.
Speaking on EA's Top Bins show, which was released on the @EAFIFADirect Twitter account, Joel Doonan (Player First Operations (PFO) Producer for EA FIFA) and Gabriel Zaro (Community Lead at EA SPORTS FIFA) revealed the major changes that will be happening for FUT players in the FIFA 22 FUT Season 2.
FIFA 22 FUT Champions Changes
There will reportedly be a new Weekend League stat analysis system, where you can check your clean sheets, goals scored and goals conceded, along with your win/loss ratio.You will also be able to watch and analyse your own match replays in the FUT Champs channel section!
If you're in a FUT Champions Play-Offs campaign now, make sure to complete all of your matches or manually end your campaign before FUT Season 1 ends in order to secure the correct rewards.
The changes being made to FUT Champions are:
Division 6 and higher will get relegated down two divisions (including Elite Division)
You will be relegated down one division for Division 7 and 8 whilst Division 9 and 10 get reset.
From now on, your FUT Champs Entry token & FUT Champs points will carry over, but your Play-Off entries will not.
The Milestone rewards will be increased.
You also now need 2000 points in order to qualify for the competition.
The checkpoints of divisions 5,6,7 and 9 will change, as will the seasonal rewards of the Division Rivals. On the other hand, the weekly rewards of the Division Rivals will not undergo any changes.
How to Qualify for Weekend League in FUT 22
According to FUTZone, the new system to qualify for the Weekend League will be similar to Daily Knockout Tournaments.
You will only be able to afford to lose a certain number of games while having to win a certain number of games to qualify.Furthermore, in order to achieve balance and fairness, qualifying matches for the Weekend League will be Skill Based, depending on your record in Divisions.
FIFA 22 Coins
are the currency in Ultimate Team mode of FIFA 22, coins can be used to open packs, buy rare players. Obtaining FUT coins takes time, so buy FIFA coins online is a good option which has been accepted for most FIFA Players in previous versions.As a professional FIFA coins store,
mmovip.net
has provided coins service to millions of FIFA Players for many years, always have stock for all consoles, you can buy FUT 22 Coins for PS4 / PS5, Xbox One / Xbox Series and PC, cheapest price, fast delivery.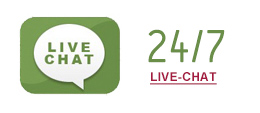 QUICK BUY
Professional

Fifacoinsfirm.com is a professional and trusted online shop providing you the safest FIFA coins including Fifa 14 Coins and Fifa 15 Coins with incredible competitive price at all consoles. Our professional 24/7 live chat can guarantee you the most prompt response!

Safety

Your shopping at Fifacoinsfirm.com is completely worry-free as your information is entirely protected and no leak to a third party. Our thorough privacy policy ensures a safe and secure purchase.

Fast Delivery

After we receive your payment, we will deliver the Fifa 14 coins or Fifa 15 Coins to you within 5-15 minutes! We are committed to minimize delivery time and help you enjoy FIFA better!