Age of Wushu Dynasty is now available worldwide for the Android, IOS, and Amazon device
Age of Wushu Dynasty

free-to-play MMORPG. If you like fantasy kung fu movies and martial arts in general, let alone roleplaying, Age of Wushu Dynasty is for you. The game is now available worldwide for the Android, IOS, and Amazon device.
Open world experience, Snail Game promises a unique plot per character, a balance based on skill and not level where the class as well as a rich system of choices and consequences with repercussions will shape the destiny of the player. Combat being at the heart of the game, 3 Chinese martial arts schools will be available at launch: Wudang, Emei and Tangmen. The rivalry between these disciplines will be transposed into the world of Age of Wushu Dynasty through a PvP mode.
The gameplay will be pretty easy and common to mobile fighting games.
The traditional "Attack, Block, Break" system will be implemented on a two-handed control scheme. From what Snail Games has shown us with Taichi Panda (yes, it does sound like that movie), we can at least expect good graphics to go with this game.We hope to get more details about this new game soon, maybe during and after the E3 gaming trade show in Los Angeles.
Age of Wushu Dynasty encompasses the innovative features of its PC predecessor, along with new mechanics designed for mobile devices.
The game will include eight schools of martial arts to choose from, challenging players to acquire and master various combat skill sets. The two-handed virtual button control scheme works hand in hand with the tactical "Attack, Block, Break" combat system. The game also allows players to guide their characters through gravity-defying acrobatic maneuvers.
The fact that the game focuses on martial arts most makes it unique on the mobile platform.
However, unlike the PC version it is less open world and more mission-based. There are different locations which you can travel to and complete missions in. You will notice online players which you can chat and socialize with. It can be argued that the game was built around a social system that, in fact, promotes online interaction between players. Snail Games allows you to enter a huge PvP arena where you can fight your way to the top. A great feature is that you can battle via Guilds in PvP Guild Raids. So when we say it is a game built on an online social system, we are not exaggerating!
While the aesthetics and design will remain essentially the same with the PC game, what sets Age of Wushu Dynasty for mobile apart is the touchscreen interface and the clan system. Players of this new game will be asked align themselves to a choice of 8 martial arts schools. This brings PvP and clan war elements to the game.
As for the cheap
Age of Wushu Dynasty Gold
, you can buy them on Z2U.COM. As a professional Age of Wushu Dynasty Gold seller,
z2u.com
is completely trustworthy. It not only provides you with considerate customer service, but also guarantees fast delivery. These are some of the important factors players consider when choosing the Age of Wushu Dynasty Gold For Sale site, and z2u.com can fully meet your needs.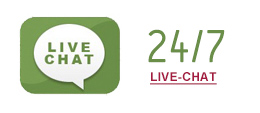 QUICK BUY
Professional

Fifacoinsfirm.com is a professional and trusted online shop providing you the safest FIFA coins including Fifa 14 Coins and Fifa 15 Coins with incredible competitive price at all consoles. Our professional 24/7 live chat can guarantee you the most prompt response!

Safety

Your shopping at Fifacoinsfirm.com is completely worry-free as your information is entirely protected and no leak to a third party. Our thorough privacy policy ensures a safe and secure purchase.

Fast Delivery

After we receive your payment, we will deliver the Fifa 14 coins or Fifa 15 Coins to you within 5-15 minutes! We are committed to minimize delivery time and help you enjoy FIFA better!