Rogue Company allowing you to team up with friends no matter the platform you're playing on
It's an age-old question for gamers: what do you do if you want to play a beloved game on a new platform? Sure, a Switch port of a beloved RPG might be great to play on the go, but are you bothered to slog through the opening chapters yet again? Or maybe you have dozens of hours poured into a multiplayer game; is it really worth the effort to start from scratch with a new account?
One of the most exciting features of

Rogue Company

is Cross-Play and Cross-Save letting you play when you want and how you want across various systems.
In order to ensure your progress is saved however you'll need to make sure you properly link your accounts on link.roguecompany.com by following the steps below.
What is Rogue Company?
A lot of people are becoming familiar with Rogue Company recently. Hi-Rez Studios' multiplayer game has surpassed all others in terms of usage. This game will be available on a variety of systems, including PS4, Xbox One, PC, and the Nintendo Switch.
Cross-play in Rogue Company
Cross-play is relatively straightforward in Rogue Company, since it's enabled from the ground up. You don't need to go to settings to check or uncheck a box. All you need to do is add a friend with their ID and invite them to your game. If you don't know how, here are the steps to follow:
In the game menu, click on "Friends" or one of the "+" below "Social"
If your friend isn't on your list (which will be if you haven't played with them yet), add them.
Then his name will appear. All you have to do is send him an invitation to join your game.
linking accounts on Rogue Company
Firstly, go to the official Rogue Company cross-play website – we linked up our PS4 account and our Epic account for this guide. Select your platform of choice, ideally the one you've invested the most time into, and log in: this will be your primary account. Then, choose a different platform that you would like to link with this account and login.
Progress and purchases associated with your primary account will be carried over to all other linked accounts.
Connect Twitch:
Step 1: Click the +Link Account to login and authorize Twitch
Step 2: Put in your email address to allow you to receive Twitch Drops
Step 3: Verify your name is listed under the Twitch title
Now that your accounts are linked your progress will save across them including purchases but there are a few very important notes:
Linking your accounts does not mean you can now play across these platforms. Due to the infrastructure of the individual platforms you will still require a Access key for each one in order to play.
Rogue Buck purchases made on each platform will only appear on that individual platform. Anything you purchase such as Rogue unlocks or cosmetics will however be available on all platforms.
If you have progress on two individual accounts, once you link them, your Primary Account progress will be what you utilize. Your other account will be "held" and if you change your mind you can revert to your other account as your primary.
Rogue Company remains available for free on PC, through Steam and the Epic Games Store, PS4, PS5, Xbox One, Series, and Nintendo Switch.
The professional staff and service team provide
z2u.com
with sufficient inventory and price competitiveness. We will adjust the price of Rogue Company Rogue Bucks in real time according to the market situation to ensure that every customer can buy
Rogue Company Rogue Bucks
they need with the least cost.Because our professional team has prepared inventory on each server, we can ensure that your order is delivered successfully in the shortest possible time. Not only that, z2u.com also provides humanized options, you can use the appropriate delivery method according to your needs.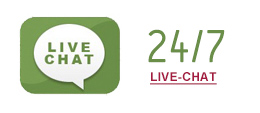 QUICK BUY
Professional

Fifacoinsfirm.com is a professional and trusted online shop providing you the safest FIFA coins including Fifa 14 Coins and Fifa 15 Coins with incredible competitive price at all consoles. Our professional 24/7 live chat can guarantee you the most prompt response!

Safety

Your shopping at Fifacoinsfirm.com is completely worry-free as your information is entirely protected and no leak to a third party. Our thorough privacy policy ensures a safe and secure purchase.

Fast Delivery

After we receive your payment, we will deliver the Fifa 14 coins or Fifa 15 Coins to you within 5-15 minutes! We are committed to minimize delivery time and help you enjoy FIFA better!