Magic Legends,The open beta on PC will begin March 23
Magic: Legends

is due for launch later this year, and ahead of its official release date, Perfect World will run an open beta of its deckbuilding RPG game.
The open beta on PC will begin March 23, and it will be a chance for everyone to get an early crack at wielding powerful Magic: The Gathering spells in real time.
The full scope of Magic Legends' open beta hasn't been discussed yet, but early indications point to it being substantial. The open beta announcement trailer description says that there will be over 170 spells available alongside 5 different classes. All of these may or may not be available during the open beta, but so far there's no mention that they won't be. It's even possible that the open beta will feature the full game and will just be used to stress testing and polishing purposes.
The great thing about this game release is that it will be 100% free for everyone who wants to install the game. All you need to click this link. If you begin playing "Magic: Legends" Open Beta on Apr. 6, 9:00 a.m. PT, you will get the Epic Planeswalker Starter Pack for free.
The game is based on Wizards of the Coast's iconic collectible card game
Magic: The Gathering
, allowing players to become a Planeswalker to summon monsters and cast spells. Players build a deck of cards to power their skills and abilities, drawing on Magic's five colors. Magic: Legends has thus far revealed two of its five Planeswalkers classes: the red mana Geomancer draws on earth's power and summons goblins and elements, while the blue mana Mind Mage is all about manipulating foes with psychic abilities.
"Over the last year, the development team has been working non-stop to bring this legendary card game to life," said Magic: Legends executive producer Stephen Ricossa. "We want to take a moment to thank everyone who participated in our Closed Alpha tests for providing the feedback we needed to help evolve Magic: Legends into what it is today."
What will happen once it is in Open Beta?
According to Screen Rant's latest report, once "Magic: Legends" enters its Open Beta, the game's Epic Games Store servers will automatically connect the same used by PC players on Steam through Arc Games. This means that the PC players won't be separated even if they are accessing the upcoming title on a different platform.
Do you want to find the best place to buy cheap
Magic Legends Accounts
? We
Z2U.com
have been in the industry of in-game asset exchange for over 10 years so we know how to attract the right sellers and drive a bargain. Here, you will find our sellers setting prices that allow you to pick out the best offer and review the sellers trust score, so you know you are dealing with someone worthwhile. All the products are provided by real players of Magic: Legends, 100% safe, no hack, no cheats! Magic: Legends PC/PS4/Xbox One Accounts for Sale, feel free to contact our 24/7 live support if you have any issues!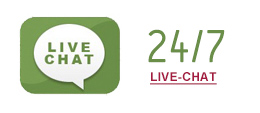 QUICK BUY
Professional

Fifacoinsfirm.com is a professional and trusted online shop providing you the safest FIFA coins including Fifa 14 Coins and Fifa 15 Coins with incredible competitive price at all consoles. Our professional 24/7 live chat can guarantee you the most prompt response!

Safety

Your shopping at Fifacoinsfirm.com is completely worry-free as your information is entirely protected and no leak to a third party. Our thorough privacy policy ensures a safe and secure purchase.

Fast Delivery

After we receive your payment, we will deliver the Fifa 14 coins or Fifa 15 Coins to you within 5-15 minutes! We are committed to minimize delivery time and help you enjoy FIFA better!