eFootball PES 2021 Season Update really is as close to a patch or annual update as you are ever going to find
This year eFootball

PES 2021

Season Update takes a relatively novel approach to the idea of annual sports franchises
. Coming in at a lower cost than usual, this entry in the series is more of an upgrade than a full-blown new release. Let's take a closer look at exactly what that means with a closer look at PES 2021 for PlayStation 4, Xbox One, and PC.
PES 2021 does a bunch of things right. Whether it's the polished visuals, sleek presentation or nuanced gameplay, there's multiple layers of football glory that both hardcore and casual fans can enjoy. From a gameplay perspective, most of what
PES 2020
offered initially, has carried over. Shooting feels tight and responsive, and while dribbling and handling feels a little stiffer this time around, there's now a greater emphasis on first touches, as players have a greater range of control and direction, both of which can be applied on and off the ball. Taking that turn straight after receiving a pass feels satisfying if done right, encouraging a constant sense of decision making and timing between passes and shots.
Defensive capabilities and mechanics leave a little more to be desired, as the overall stiffness of player movement leads to some rather robotic encounters and matchups, as players either go down too easily, or lose the ball like they never had it to begin with.
Clipping is still an issue when two players cross, but it never really took me out of the experience, particularly when playing online.
eFootball PES 2021 Season Update really is as close to a patch or annual update as you're ever going to find. The title screen is different but the menus are identical, the user experience hasn't changed at all, myClub is identical and so are the other modes. There really is little that gives you the sense that this is a new game, which in a perverse way is quite refreshing.
Authenticity of presentation is something that FIFA often dominates on. The long and storied history of FIFA having fully licensed leagues, competitions, teams and players is something that is well known. eFootball PES 2021 Season Update on the other hand still retains a large number of licensed teams as well as their updated kits and sponsors. Furthermore, the free DLC update to PES 2020 which included the international tournament, Euro 2020, has been included in PES 2021, which means that a number of European football teams also have their real squads, kits and emblems. Club teams on the other hand have been a bit hit and miss, with AC Milan and Inter Milan licenses being removed and made exclusive to FIFA, including the San Siro stadium.
While one hand takes, the other one gives, and that is because Roma, like Juventus, have now become exclusive to PES 2021. This is perhaps not as exciting as the Milan clubs but at least there is a silver lining to losing both AC and Inter. Finally, team squads are not yet quite up to date, but with the transfer window still open at the time of writing it is hard to expect this to be in line with all the permutations that are happening.
Konami is among the first to actually embrace this idea with eFootball PES 2021 Season Update.
The game is very much a standalone purchase. Yet it's also—unapologetically—essentially a repackaging of PES 2020, albeit with a few new tweaks and updates. The upside is that the price tag shrinks to compensate.
z2u.com
ss a professional
eFootball PES
store, we offers cheap PES 2021 Mobile Account, cheap price.Any question about how to
buy PES 2021 Mobile Account
, feel free to contact us via live chat, our agent is 24/7 online. And if you want to sell PES 2021 Mobile Account, we're also your best choice, good price, fast payment, contact us via skype.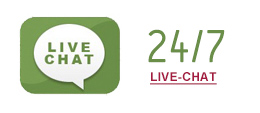 QUICK BUY
Professional

Fifacoinsfirm.com is a professional and trusted online shop providing you the safest FIFA coins including Fifa 14 Coins and Fifa 15 Coins with incredible competitive price at all consoles. Our professional 24/7 live chat can guarantee you the most prompt response!

Safety

Your shopping at Fifacoinsfirm.com is completely worry-free as your information is entirely protected and no leak to a third party. Our thorough privacy policy ensures a safe and secure purchase.

Fast Delivery

After we receive your payment, we will deliver the Fifa 14 coins or Fifa 15 Coins to you within 5-15 minutes! We are committed to minimize delivery time and help you enjoy FIFA better!