EA Sports launches the fifa 21 third season just as 2021 starts
FIFA 21 has a lot in store for its players as EA Sports launches the third season just as 2021 starts. The new season is packed full of new content and exciting additions to existing features like the Storyline cards. Icon Swaps tokens for themes, badges, player-packs, and more have also gotten an update in the latest season. FIFA 21 rewards are unlockable by playing through the game and completing challenges or milestones throughout the third season.
What is FIFA 21 Season Mode
FIFA 21 Season mode is an online divisional game mode in FIFA 21 which allows you to play with your favourite club against other online players within your division and earn points to go promote to higher division and win the title.
Online Seasons mode in FIFA 21 offers ranked online matches and the most competitive gameplay. As you play through 10 games per season, try to earn enough points to avoid relegation and gain promotion to the next division — or even win the division title. It won't be easy! Higher divisions mean tougher competition and promotion thresholds, so get ready for a true football challenge.
As always, the pass is full of new cosmetics and tons of packs. However, the big-ticket items continue to be the storyline players you unlock at level 15 and 30. And, for my fellow Americans out there, the end of the Season 3 battle pass has a boosted version of one of the best young players from the States.
Heading into level 15, you'll earn a ton of wintery themed cosmetics. Essentially, you need to decide whether you like Vikings or polar bears more. And, of course, you'll grab a solid selection of lower-value packs. Then, once you hit the midway point of the pass, you'll have a choice between three players.
Icon Swaps and TOTY Event
With this, the very first group of Icon Swaps for 2021 has also been launched. Gamers have a chance to get players like Nemanja Vidic, Ronald Koeman, Thierry Henry, and many more just by completing the Icon Swap Objectives. Announcements of the Year (TOTY) Team, the biggest event, are awaited by the fans. This tournament will allow the players to get rare pack openings, attending FUT events, and completing certain challenges.
Season 3 is expected to be concluded by February 12. So, players have a time period of six weeks to complete this season's objective. You can play this game on PC, PS4, PS5, and XBOX SERIES X/S.
So, there you have it, guys. This was everything about FIFA 21 Season 3 Release Date. To get more updates on FIFA 21, follow us on
fifa mobile coins
of
z2u.com
.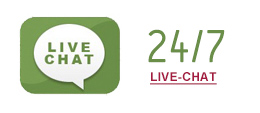 QUICK BUY
Professional

Fifacoinsfirm.com is a professional and trusted online shop providing you the safest FIFA coins including Fifa 14 Coins and Fifa 15 Coins with incredible competitive price at all consoles. Our professional 24/7 live chat can guarantee you the most prompt response!

Safety

Your shopping at Fifacoinsfirm.com is completely worry-free as your information is entirely protected and no leak to a third party. Our thorough privacy policy ensures a safe and secure purchase.

Fast Delivery

After we receive your payment, we will deliver the Fifa 14 coins or Fifa 15 Coins to you within 5-15 minutes! We are committed to minimize delivery time and help you enjoy FIFA better!